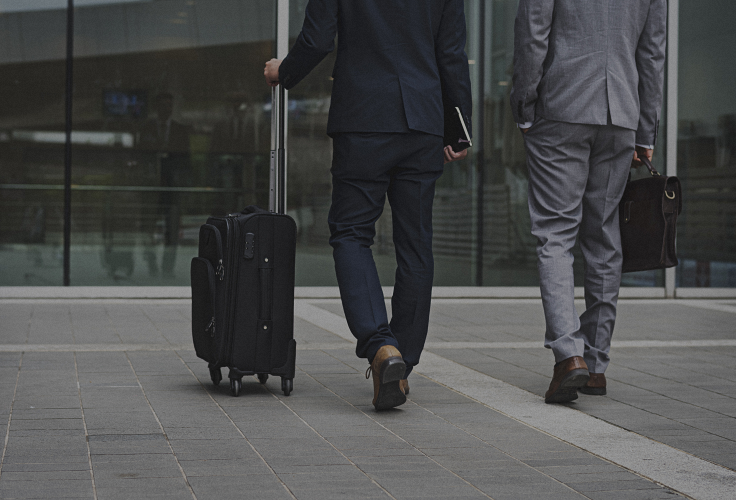 We are a travel agency with more than 67 years of experience in corporate and individual consulting. Our portfolio of services aims to meet your expectations of having a service of excellence and focused on optimizing your travel budget for your company.
Leaders in the national corporate market and sole representatives for Ecuador of the global BCD Travel network since 1997.
We are considered as the model agency in technology development applied to corporate travel management.
Advice and management of corporate travel
Issuance of national and international air tickets
Hotel reservations
Car rental and transfers Coordination
Visa documentation and information service
24 hour service
Refunds
VIP lounges and personalized assistance at the airport thanks to our alliance with Quiport
Vacation travel advice
Airport / hotel transportation service
Travel documents procedures advice
Events, congresses and conventions Organization
Frequent Traveler programs advice
Travel insurance, through Equivida as an allied company
Strategic Partner
We have the Metrodollars Program thanks to our partnership with Diners Club, we offer excellent benefits for our clients through a corporate agreement, by earning dollars for their consumption, which can be exchanged for any Metropolitan Touring product and / or service.
We have excellent relationships with each of the airlines, wholesalers and operators, which allows us to offer our clients the best market conditions.
Integral advisory by sending several alternatives for the different services, allowing the client to compare and choose the best option.
Review, design and / or evaluation of your corporate travel policy.
Agreements with airlines, hotels, car rental companies administration, among others.
Post-sale service includes monitoring, surveys and a variety of statistical reports of your purchases that will allow you to optimize your resources and increase your profits.
24/7 Emergency Service advice.